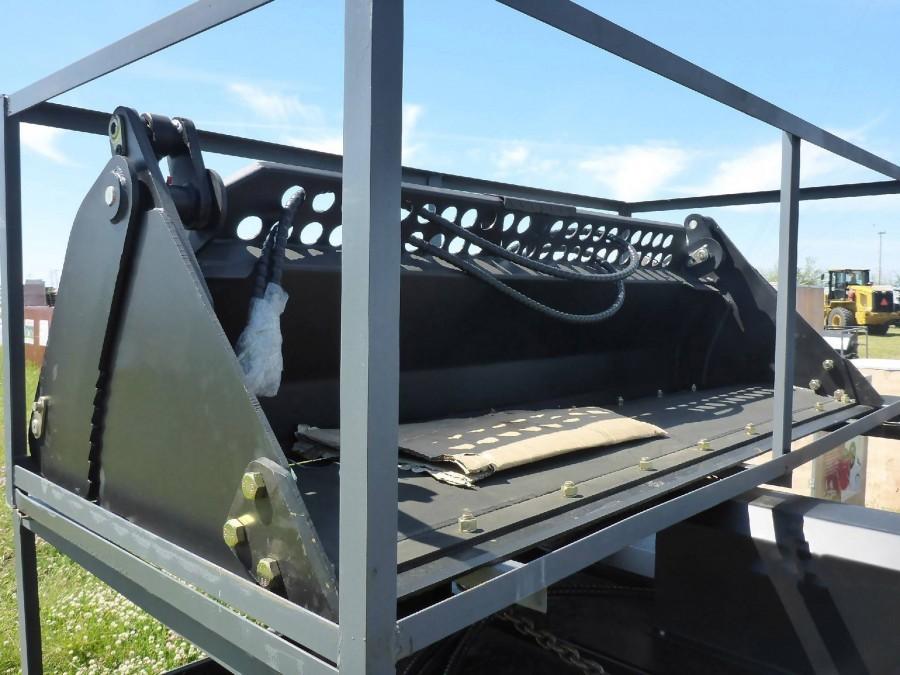 Item #0318:
New 4 in 1 bucket, 84" Width Skid Steer Attachment
Stock:
2 items
Item Price:
$2,499.99
Item has been viewed 700 times.

4 in 1 bucket, 84in width                                
The highest quality heavy duty skid steer 4-in-1 Bucket that meets all of your needs in four different applications: scooping, leveling, grading and grabbing.
Key Specifications
Width: 84"
Weight: 1052 lb
Bucket Capacity: 0.7 cubic yard
Load Capacity: 2200 lbs
Hitch Type: Skid Steer Quick Attach
Power Requirement: 45-75 HP
Dimensions: 84" x 36" x 26" (L x W x H)
Bucket size: 0.6 CBM
Length: 2130mm/84in
Width: 920mm
Height: 660mm
Weight: 478kg
Working pressure: 160-210 bar
Hydraulic flow: 40-90 LPM
Box Dimensions
90" x 40" x 30" (L x W x H)
Located in High River, AB.
For additional information please
call Chris Mangatal 587-340-9961